Fiscal Distress: Teachers Are Not the Problem --... →
The PCSSD is top-heavy with administrators. There are at least 57 people in the PCSSD who cost the taxpayers/voters over $100,000 to employ. Who are they? Administrators, not teachers. Most work in…
2 tags
ImPACT PCSSD (new website on WordPress) →
Devoted to the Restoration of Local Control in the Pulaski County Special School District.
Guessing At Contradictions →
This is Dr. Jerry Guess, PCSSD Superintendent. He does not answer to an elected school board, but to Dr. Tom Kimbrell, the Commissioner of the State Department of Education. Dr. Kimbrell is an appo…
2 tags
2 tags
2 tags
A question for the PCSSD, and those attempting to...
Isn't it well past the time to confess That there really is no "fiscal distress?"
11 tags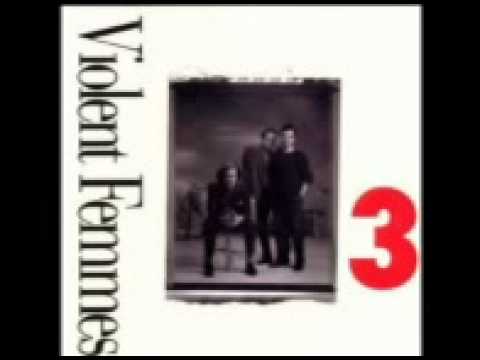 4 tags
6 tags
#HB1770 is now before the #Arkansas #Senate...
If you've already e-mailed members of the Senate Education Committee to ask them to vote against HB1770, thank you! If you've signed the petition about it, thank you! Can more be done? YES — you can call them! Here are their phone numbers.  Sen. Jason Rapert, 501-336-0918 Sen. Joyce Elliott, 501-603-9546 Sen. Alan Clark, 501-262-3360 Sen. Johnny Key, 870-425-5200 Sen....
Petition to the #Arkansas #Senate to REJECT... →
Restore and protect local control of schools!
6 tags
"Honorable Senators of the Education Committee: HB1770, having passed in the..."
– [Name and address here] Identity of author withheld from blogging by request. This letter was sent to the members of the Arkansas Senate Education Committee, and explains why HB 1770 must be stopped. Petition the State Senate here:...
7 tags
Anonymous asked: Instead of just saying go tell your politicians to vote no on HB1770, tell us PCSSD parents and the general public why HB1770 is bad for our education system and why we should be telling our state officials to vote no.
12 tags
PETITION to the ARKANSAS SENATE re: HB1770 →
Urgent short-term petition. HB 1770 threatens to lengthen state control of school districts from two years to five, and could become law this week. Please sign this now, and share it with everyone you know.
7 tags
HB1770 Update
HB1770 has now passed in the Arkansas State House, and moves on to the Senate Education Committee. Please contact these Senators and urge them to vote against this bill. Senator Johnny Key (R), chair, johnny.key@senate.ar.gov Senator Joyce Elliott (D), vice-chair, joyce.elliott@senate.ar.gov Senator Uvalde Lindsey (D), uvalde.lindsey@senate.ar.gov Senator Alan Clark (R), alan.clark@senate.ar.gov...
4 tags
Submission to this blog -- Sample Letter re: HB...
To my state's lawmakers: I am a teacher in a school district that has suffered under state control now for nearly two years. This was made possible by a declaration that we were under "fiscal distress." The 2011-12 school year ended with a balance in the Pulaski County Special School District of over $14 million, and the current year is projected to end with a balance exceeding...
4 tags
13 tags
8 tags
Arkansas: Tell Your Lawmakers to Vote NO on HB... →
Arkansas HB 1770 would extend the current two-year state takeover-period of schools in fiscal distress to five years. Please contact your legislators and urge them to vote NO on HB 1770. This is the easy way: 1). Go to http://www.aeaonline.org/ 2). On that page, look over on the right hand side. You will see a section that says "Quick links we like…." Click on "Who is my...
5 tags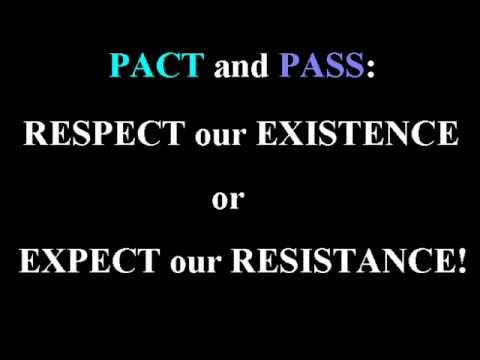 3 tags
6 tags
Countdown Clock to the Resumption of Local Control... →
The law only gives them two years, and most of that is gone now.
4 tags
5 tags
6 tags
Today'sTHV: "Pulaski Association of Classroom... →
An appeal to the State Supreme Court has now been filed. For details, simply click on the link above.
2 tags
Where is the US or #Arkansas Constitutions are...
7 tags
8 tags
4 tags
19 tags
It's Time for the PCSSD to Be Given Back To the...
The Superintendent of the PCSSD, Dr. Jerry Guess, has said publicly, quite recently, that the District has balanced its budget, and will no longer be deficit spending. If this is the case, then there is no "emergency" of "fiscal distress" now, if indeed there ever was. Therefore, there is no logical reason for the state to keep control of the State of Arkansas, since the...
12 tags
5 tags
7 tags
3 tags
PCSSD could be seeking taxpayer assistance →
teamcap: Why? Because they OVERPAY ADMINISTRATORS! The Superintendent there collects $215,000 per year, plus benefits! To help put an end to this, please sign this petition: http://www.change.org/petitions/the-c-a-p-education-reform-proposal-save-america-s-schools-by-cutting-administrators-pay-with-federal-legislation
3 tags
Arkansasmatters.com: "PCSSD Teachers Ready to... →
5 tags
KATV's (Channel 7's) Story on the "No Confidence"... →
Please follow the link for details.
3 tags
Fox 16's Report on PACT Authorizing Job Action,... →
Both votes were unanimous. Please see the story for more details.
5 tags
4 tags
4 tags
8 tags
1 tag
Anonymous asked: I am a teacher at Chenal Elementary and believe that PACT should just realize it is over and just go away. Stephanie Racop
Anonymous asked: Even though PACT is not being recognized by the District, why doesn't PACT file a class action suit representing the teachers for labor abuses? Having to pay to for the tools to do the job of input grades, no personal security at schools after 4pm, not being paid overtime for things such as conducting parent conferences after the academic school day, open house, having to fill out student...
4 tags
Anonymous asked: Sorry--Update for poor typing skills: I'm a teacher at MHS. We have requested since the beginning of school that we have home online access to TAC. Well we finally got it--for $5.00/month! Since when do teachers have to pay to perform their required duties? Oh, and by the way we were informed last week that security now leaves our building at 4:30 pm. Well, so much for staying late to...